Description:
The first time Henry Hughes and Cameron Jameson meet, it's an unmitigated disaster. Cameron reminds Henry of all he left behind when he stopped making adult films, and he cruelly rejects Cameron. When Cameron discovers Henry's porno-thespian past, he assumes he's dodged a bullet.
But circumstances continue to throw the two together. Though the physical attraction between them grows, they cling to first impressions, even as a slow dance reveals just how good they could be.
Henry finally realizes how wrong he was, but Cameron can't cope with "sleeping with the enemy." It will take a confrontation for Cameron to realize just how wrong he's been, but unfortunately, he may have lost his chance.
I both love and hate books that leave me wanting much more at the end! (I want to read more about Henry and Cameron right now!) First Impressions by Christopher Koehler was just such a book for me. The plot is both fairly simple and quite complex, but it boils down to just how flexible the characters are when someone makes a horrible first impression.
Henry really blows it when he meets Cameron from the first time and Cameron just can't seem to get over it. Granted, Henry said so REALLY horrible things, but Henry's outburst wasn't completely directed at Cameron, just the stereotype he represented in Henry's mind. This book is filled with angst on both the main characters part and there were times I found myself simply yelling at the two men to communicate! But if they did what I wanted, where would the story and tension be in that?
Both Henry and Cameron are surrounded by what I can only call wildly eccentric secondary characters, and that is just putting it mildly but I can't come up with a more accurate description of these entertaining individuals. The Peter Pansies, That Woman (Cameron's mother), Benton III, and the Aunties will keep you interested and thinking what world did I enter?!? This is a departure from Mr. Koehler's other books, but it is not less enjoyable. If you like a book that focuses more on the development of the main characters (and the world in which they live), and less on frivolous sex, than this books for you!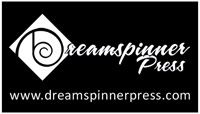 Thank you for stopping by Guilty Pleasures! Please follow us stay up to date on everything going on.